History of Carnegie Library, 1908 - 2008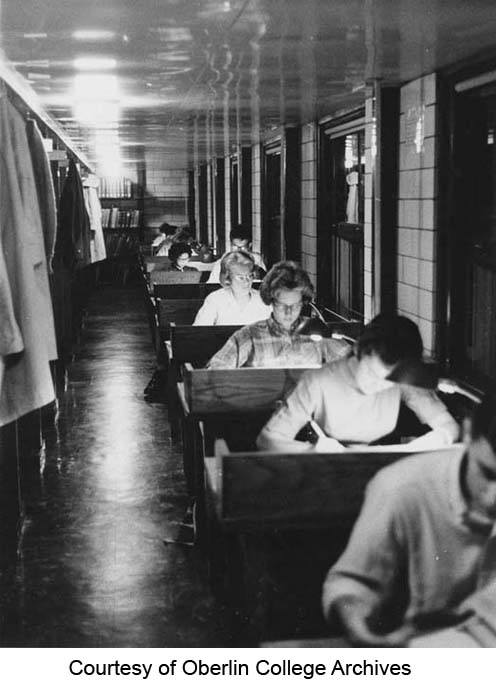 This exhibit was initially created in 2008 to celebrate the 100 year anniversary of the Carnegie Library building of Oberlin College. Many people contributed to the making of this exhibit, including Elizabeth Rumics, Ed Vermue, Ray English, Anna Arays, Marsha Bansberg, Xi Chen, and John Seyfried. We would like to especially thank the Oberlin College Archives and the Oberlin Public Library for permission to reproduce images from their collections.

Do you have memories to share about Oberlin's Carnegie Library? Please tell us your story in our Guestbook. If you have comments, corrections or would like to send images, please email us at scollect@oberlin.edu.
Credits
Ed Vermue, Elizabeth Rumics